Welcome to StudyGroup EU
The StudyGroup is a cluster of organisations aiming to get young people across the world the best out of their time abroad. Whether it is for a full-fledged study, or merely a working holiday experience with some English classes, the StudyGroup can help.
However, we do feel that your time abroad should not only be pleasant and adventurous. You should take something back in the form of knowledge, cultural, or real practical or theoretical knowlege.
That is why all offers of the StudyGroup always contains an educational edge. We do not offer beach holidays, or backpacking adventures on its own. There is always a course in the local language or culture attached to it, however short.
Please feast your eyes on what the various countries have to offer, simply click on the logo of the country which has your interest and look if there is something that tickles your fancy.
COVID-19 ramification
As COVID-19 had serious remifications on the whole international education industry, it was also very damaging to agents and representative across the world. Because of COVID-19 applcations and visaś were stopped for over one year.
As a result StudyGroup EU as a whole now has to charge an application fee of 250 euro once you decide to use us for your application, until further notice. The amount is to be paid up-front (on an invoice) and is non-refundable.
We do hope that the whole industry will be back on ther feet soon and things can go back to normal. When that happens and recruitment figures are at the old level again, we will re-assess the need for an up-front, non-refundable fee.
Follow us on Linked in, Facebook or Twitter!
Why would you send your daughter to a Girls' School?
Good luck in your adventures abroad.
For more information, please write to StudyGroup EU <- click for e-mail
Click on the logo underneath to go to the different country web sites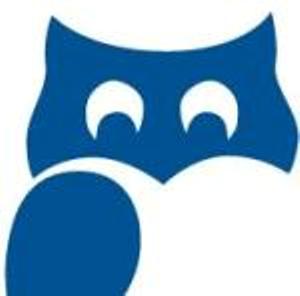 STUDY IN THE REST OF THE WORLD

StudyGroup EU partners
Testudo-Onderzoek
Testudo-onderzoek is a Dutch auditing company charged by several Dutch government organisations to monitor the quality of institutes offering EVC-certificates. EVC is Earlier Acquired Compentences, and can be used simply as a means to show what experiences an individual has achieved, or can be used as a means to get credits at institues of higher education towards a diploma or degree. The Director of StudyGroup EU takes part as lead auditor in these quality audits.
Borderless Education Council's (BLE World's) and their Indian division Borderless Education Private Limited (BLE India)
BLE is an International Council that offers international collaborations, affiliations, testing, and accreditation or quality control for Schools and Higher Education Institutes Across the Globe. StudyGroup in association with BLE World will provide the auditing of the quality (done online) in co-operation with Testudo-Onderzoek, for which a seperate international quality brand with auditing guidelines will be set up.