Cape Studies English language school, Cape Town, South Africa
Welcome to Cape Town, welcome to Cape Studies and welcome to our "Rainbow Nation"! South Africa is a diverse melting pot of cultures and colours, where different forms of dance, music, song and food can be seen. Our school is proudly situated in Cape Town - few cities in the world have a more spectacular setting than the historic Mother City, which lies cradled in the arms of the majestic Table Mountain.
Cape Town is also known as the Mother city with Table Mountain as its majestic backdrop. This city rivals Paris, Rome, Barcelona and San Francisco on 50 places to see! It has a natural beauty that captivates visitors and locals alike and promises to put a smile on your face and warmth in your heart.
On arrival, students are greeted by our warm and welcoming staff members. Our professionalism and organisation will have you seated in your classroom by nine o'clock, ready to learn the most widely spoken language in the world! Our activities coordinator is available to assist you with whatever activities you may want to try. Whether it be safaris or wine tastings, we're here to help. So come join us and feel at home.
We are one of the most established schools in South Africa. We opened our doors in 1995 making us part of the founding members of the language schools in South Africa. Our consistency in high quality training sets the standard for all other schools in Cape Town. The school situated in Green Point has a swimming pool and all classrooms open onto the garden.
Accommodation
Cape Studies owns its own school building and one student residence in the trendy, tourist hot spot of Green Point, which was the international focus during the 2010 Soccer World Cup in Cape Town. Nowhere else in Cape Town can you take a 10-minute walk to the beach, the city centre, the best sport facilities, 100's of restaurants and all major tourist attractions. This will all be within walking distance of your accommodation.
Activities around Cape Town
This is the place where the two great oceans meet and experience "The Fairest Cape in all the world." Don't forget to stop at Boulders Beach where you can swim with the penguins and enjoy the breathtaking views en-route to the Cape Point.
For more information on studying English at Cape Studies in South Africa, please contact info@studygroupeu.eu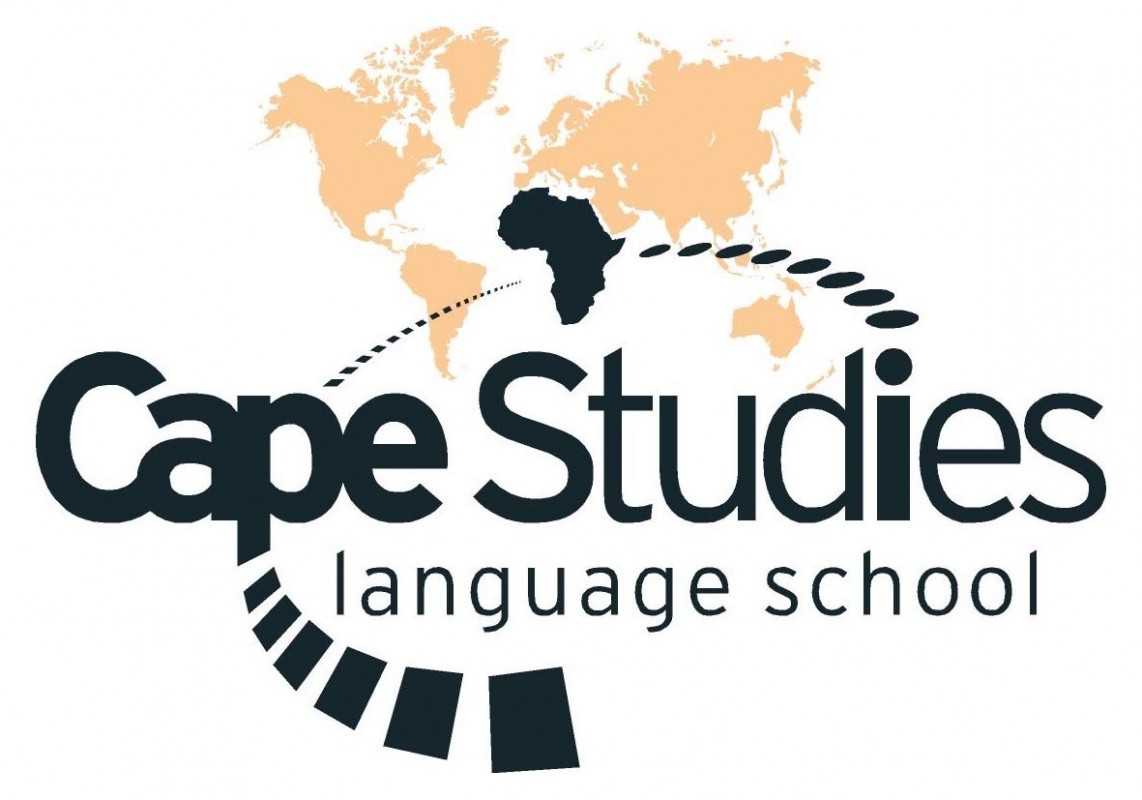 Courses at Cape Studies
We have been nominated, twice in the last four years, as being one of the top four best language institutions in the southern hemisphere. More than 13 000 schools from 37 countries compete in this prestigious competition. Our success is partially due to our international achievements: 2nd in Cambridge worldwide results for English First Certificate and best LCCI worldwide Business English results.
Standard English course (20 lessons/wk) € 210/wk for 1 – 3 wks (more wks at a discount)
Standard plus course (20 lessons/wk + 5 private) € 385/wk for 1 – 3 wks (more wks at a discount)
This course is designed to enable you to communicate effectively in everyday situations. The focus is on grammar and vocabulary, speaking and pronunciation, reading, writing, listening and comprehension skills. The groups are small, which allows for individual attention and students are able to participate actively in class.
Business English course (30 lessons/wk) € 260/wk for 1 – 3 wks (more wks at a discount)
This course consists of a Standard English course in the morning and two Business English lessons in the afternoon. Cape Studies covers a wide variety of different business subjects, ranging from banking to international conferences and interviews. Students should supply Cape Studies with information on their occupation and interests before arrival in South Africa in order to help the teacher prepare the lessons.
Cambridge certificate preparation € 2,350 10-wk preparation course + € 250 exam and books
Cape Studies offers 10-week preparation courses for FCE (First Certificate in English), CAE (Certificate in Advanced English) and CPE (Cambridge Proficiency Exam) exams. These are intensive preparation courses providing students with the necessary knowledge and skills needed to pass these examinations, which are internationally recognised. Students participate in General English classes in the morning and are given specific examination training in the afternoon.
Internship & Volunteers Programme (minimum 4 weeks up till 24 weeks) Cost: € 1.050
Looking for a challenging internship to enhance your resume or do you need to gain international work experience? Volunteer in South Africa! Learn a new language!
Requirements: must be at least 18 years old; When applying for an internship: must be a student at a university/have completed university; Internship or volunteer for a minimum period of 4 weeks; Good working knowledge of English (spoken and written); Travel medical insurance valid for South Africa; Internship/ Volunteer work contract with our internship partner
Included in the price: Visa assistance; Welcome airport transfer; Placement with suitable company/organization; Assistance with finding accommodation
2 weeks Intensive English course, Monday to Friday, 09h00 – 15h20 (mandatory, extension possible)