Swiss International Scientific School, Dubai, United Arab Emirates
We have created a school in Dubai that offers an outstanding education focused on both academic excellence and personal growth. We encourage students to take risks, become compassionate lifelong learners and responsible citizens who care for one another and contribute to a strong society through intercultural understanding and respect. At SISD, a distinctive feature of school life is the diverse student body made up of more than 60 different nationalities.
Our international programmes reflect a sincere commitment to a Swiss vision of excellence in education to enable our students fully to embrace future opportunities. Our team of international teaching staff is made up of highly qualified professionals who all share one goal: to provide quality education to all of our children in a caring, nurturing and supportive environment.
Swiss International Scientific School in Dubai is the only international school located in Dubai Healthcare City. We are proud of the opportunities offered to our students and are committed to promoting pathways to healthcare careers. Healthcare in Dubai is a thriving sector and there is a whole spectrum of opportunities for us – from short field trips to much more profound partnerships. It's important to underline that all students at SISD will study Science from Grade 1 to Grade 12.
The full campus including the Boarding Houses, Auditorium and Secondary School will be ready by 2017. Our boarders become immersed in an exceptional learning environment which inspires them to become a confident, tolerant and respectful individual, who contributes positively to society and the global community.
The SISD campus is a truly extraordinary setting to live, learn and grow. The boarding houses are positioned in a luxurious, state of the art campus which is designed to stimulate our boarders' curiosity and creativity. Our boarding houses cater for students from ages 11 to 18, and it is the place where they work, relax, play and sleep. Lifelong friendships are made in the boarding houses, and every effort is made to ensure that the atmosphere encourages boarders to express themselves and pursue their personal interests.
Boarders are accommodated in single and double rooms (depending on their age) which are modern and generously spaced. Every room has Wi-Fi, air conditioning, integrated en-suite facilities and a private study area. There is also a common room which acts as a social hub to allow the boarders to unwind after a long and active day.
For more information, please contact
StudyGroupEU
<- click for e-mail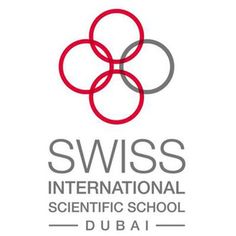 About SISD and the IB Continuum
Swiss International Scientific School in Dubai is a candidate school for the Diploma Programme, the Middle Years Programme and the Primary Years Programme. This school is pursuing authorization as an IB World School. These are schools that share a common philosophy— a commitment to high quality, challenging, international education that the Swiss International Scientific School in Dubai believes is important for our students. Only schools authorized by the IB Organization can offer any of its four programmes: the Primary Years Programme (PYP), the Middle Years Programme (MYP), the Diploma Programme or the IB Career-related Programme (CP). Candidate status gives no guarantee that authorization will be granted.
Bilingualism is defined as the regular use of (at least) two different languages or dialects. At SISD, we currently offer two bilingual programmes from KG2 to Grade 10: English/French and English/German. Our bilingual programmes are not limited to listening and speaking but also include challenging requirements in reading and writing. For native English, French or German speakers, the competences in the first language are thereby enriched rather than compromised.
If you are excited about the prospects an IB education would offer and understand that one of the keys to effective collaboration is language, then we are the right school for you. Collaborative relationships are increasingly important and that is why we are offering an English with an additional language programme tailored to the needs of those learners who do not wish to follow a full bilingual immersive programme, but are excited about the challenge and rigour of an IB education.
All subjects are taught in English and the learners attend daily additional language lessons. They currently have the choice between French and German. The additional language teacher communicates systematically in the target language, using an inquiry-driven approach while following a specific language acquisition curriculum. We ensure that these students, who also study Arabic, get authentic exposure to the additional languages and help them build the language competences they will use as global citizens.
Swiss Baccalaureate
Our school will offer the Swiss Baccalaureate from Grade 9 to 12. The Swiss Baccalaureate programme offers a comprehensive general education at secondary level, with the diploma being recognised both within Switzerland and Internationally. With the exception of medical studies, Students with a Swiss Baccalaureate Diploma are not required to take admissions exams to gain entry into Swiss Universities, Federal Institutes of Technology and further Education courses.
Boarding fee 2020-2021:
US$ 61,160 per year for grades 6, 7 and 8
US$ 63,060 per year for grades 9 and 10
US$ 65,300 per year for grades 11 and 12
Included in the fees are: School tuition fees; Extra English classes; Accommodation; All meals and snacks; Examination fees; Student visa; Uniform; Medical insurance; After School Activities; Airport transfers; Weekend activities.
Not included: whole school trips, travel (e.g. flights home), any personal items